Our List of Conversation-Related Services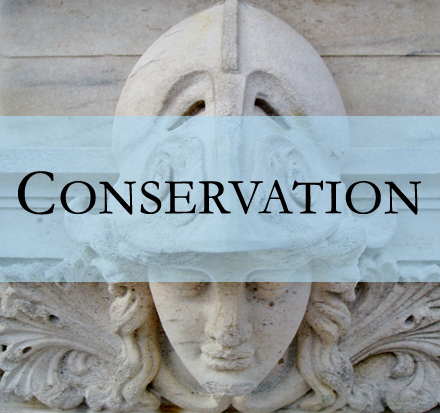 Our project experience ranges from the conservation of large buildings such as the Freedom Tower in Miami Florida, to highly decorative interiors, such as wood paneling restoration at the Department of the Interior Building and the Council Presidents Chambers at the Wilson Building.
We have extensive experience with museum clients such as the Smithsonian Institution and the National Gallery of Art. We have worked on buildings from virtually every era of construction from the Colonial to the space age. Our sculpture and monument conservation projects include cleaning of the Sherman Monument at President's Park near the White House and the restoration of the Macedonian and Mexican Monuments at the US Naval Academy, Annapolis.
We have worked with private clients and such large government agencies as the National Park Service (Presidents Park, Hawaii Volcanoes National Park, Gateway NRA, among others), GSA (many projects), and the Architect of the Capitol (U.S. Capitol Dome renovations, Russell Senate Office Building, and others).
Aeon's conservators have extensive experience in quality control and assurance (QC/QA) for historic buildings and monuments. Maintaining strict quality control during both design and construction is important to both the Project Team and the client.
They employ a two-part quality control strategy: one focuses on quality management to ensure quality of design; the other focuses on quality production to ensure that deliverables meet client criteria. We have performed this work on small jobs like Lynnhaven House in VA to large construction projects for GSA & AOC.
We believe that communication is an often overlooked key in quality control. A critical component of any QC program is having a team that works well together, has a keen interest in the overall quality of the project, and is committed to on-going communication during the project's life – communication both with the client and within the team.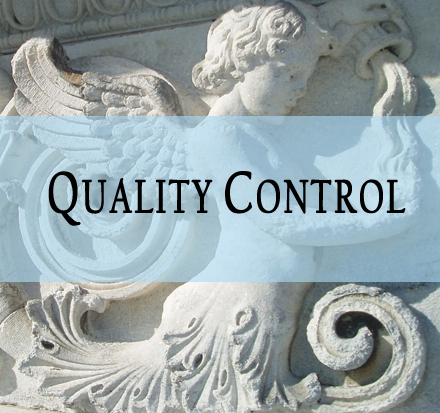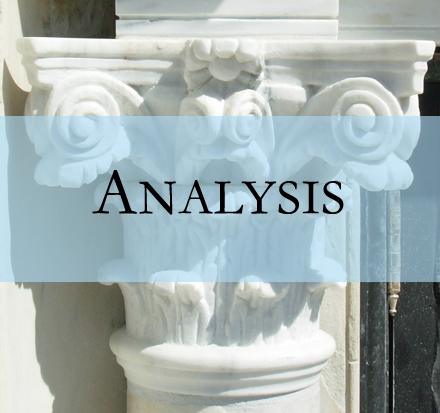 Testing Services: Aeon's principals are both qualified architectural conservators and have decades of experience in the characterization, analysis, and testing of historic materials or, when work is not self-performed, managing testing protocols and services provided by others. Both have extensive experience in employing non-destructive evaluation techniques and programs for building diagnostics, treatment evaluation, and QA/QC. The services may include, but are not limited to, testing/inspection of historic concrete, mortar, metals, paints and coatings, paint strippers or other materials specific to an historic preservation treatment.
In addition to our experience in providing traditional architectural conservation services, Aeon's principals have a high level of experience in the application of high technology in service to the building arts. This includes the use of non-destructive evaluation tools and techniques such as thermal imaging, pachometers, moisture meters, dataloggers, and high density digital laser scanning for documentation, analysis, and replication of historic sculpture and building features.
Project Construction Phase Services: Depending on the scale of the project, these services may include: analysis and evaluation of construction documents; evaluating, tracking, and preparing submittals; review and monitoring of project schedules; assisting in problem resolution and handling of disputed issues; maintaining marked up sets of project plans and specifications for future as-built drawings; identification, evaluation, and management of specific quality expectations of end customer; managing quality control and quality assurance program on the project; taking action to identify work that does not conform to the project objective, and notifying the project team when work requires correction; assisting the project team in negotiations; preparing change order packages; participating in construction-related project meetings; preparing special reports and regular project status reports; providing for progress and/or final photographs of project work; performing site surveys; and providing budgeting assistance.